On Saturday 22nd October 2016 Warrington Swimming and Water Polo Club hosted the Cheshire County Mini Water Polo Festival at Orford Park Leisure Centre. For photos of the event click here. For a full list of results click here.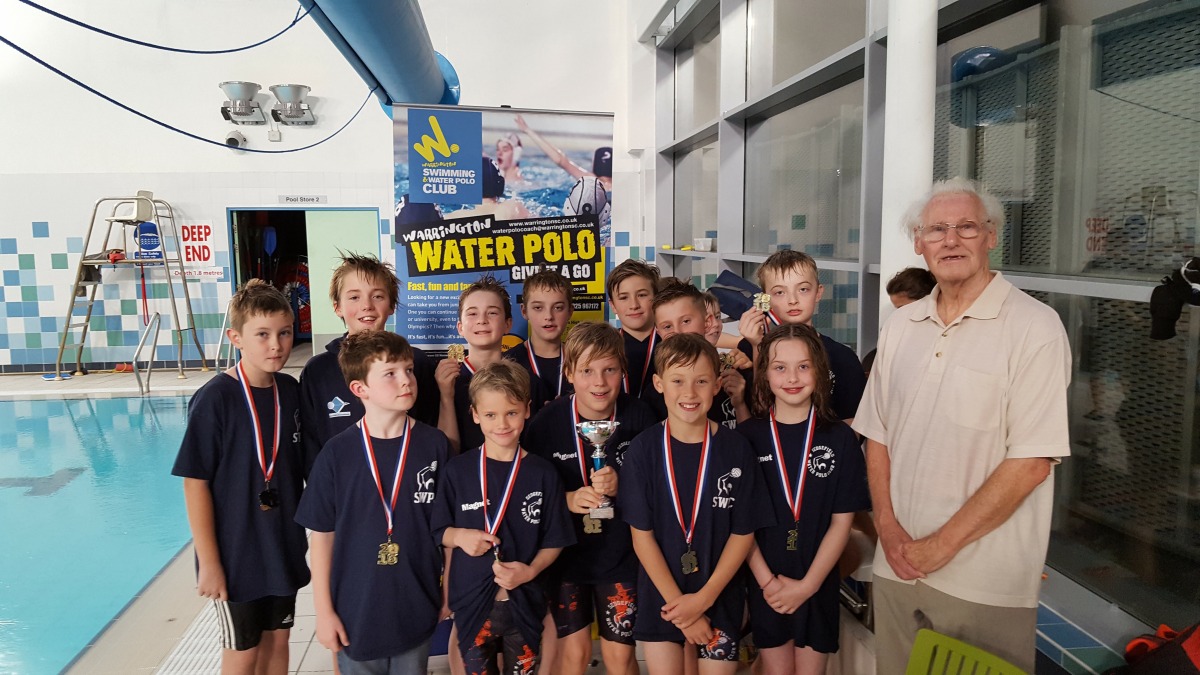 Eight teams entered the competition from all over the North including a team from Sedgefield with each team being restricted to 10 players. The teams were divided into two groups of teams. Each match consisted of two periods of seven minutes all in play.
Initial league matches.
Warrington 8 - 3 Liverpool
Warrington 5 - 11 Sedgefield
Warrington 5 - 4 Chester Saxons
Warrington played rteally well and came second in the league so played Chester Romans in the Bronze medal match, but lost against a strong side from Chester.
Warrington 1- 12 Chester Romans
Final Positions
Gold. Sedgefield
Silver Bridgefield
Bronze Chester Romans
4th Warrington
5th. Radcliffe
6th Liverpool
7th. Paragon
8th Chester Saxons
The event was a great success and that was thanks to a large team of parents. Special thanks should go to Craig Stowell for driving the tournament. Well done to all the team members who participated as we had no substitutes.
James Boyle, Louis Stowell, Chris Jones, Tilly Connolly, Joe Dailey, Annie Scholl
Coach Craig Stowell